Important Links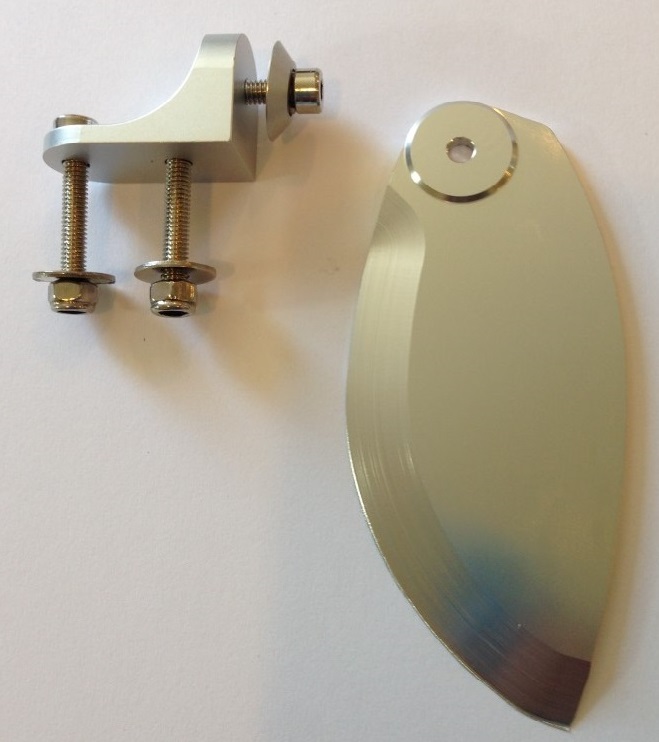 Left Mono Turn Fin- Sharpened
$10.00
$5.00

Save: 50% off
Setups
Setup tips For Zipp Hulls
JAE Gas and new Envy Outrigger
The boat likes a lot of prop. 2818, 3016, etc. Must be very sharp.

CG is not at all critical, but shoot for the rear of the fin.

You MUST use a straight rudder (no taper on leading edge). Bad things happen if you don't.

Shorten RF boom tube 1/4 inch for toe in.

If using an adjustable strut, set it 1/4 inch above the ski (at 0 degrees).

Use a DIGITAL rudder servo with at least 250 oz/in of torque.

If the boat is pulling hard right with throttle, shim the rudder to kick it under the boat slightly.

This can be a sweet running boat if all of the above is heeded.
Easy Vee
If using a mod engine:

Set all trim tabs level and adjust right inner so that boat does not lean at full throttle going straight.

If boat is loose, drop both inner tabs the same amount until the boat slightly chine walks at max speed.

Adjust the right outer tab even with the right inner.

Adjust the left outer tab for best left turns.

Use a 2716/2 or a 670/2 prop for best performance. Try small (6516, 6518) 3 blade props.

With a stock engine, our 2716/2 prop works extremely well.
ABox
Zipp pipe at 13.5 inches (or all the way in on the dropped header).

7016/3 blade Zipp prop.

Make sure turn fin is exactly 90 degrees to bottom.

Trim tabs as close to the bottom as you can get (1/32 inch>>).

Strut centerline 1/2 inch below bottom and flat, or up to 1 degree negative (prop down).

You should see the bottom skeg on most of the straightaway.
Bullitt
Zipp pipe at 13.5 inches (or all the way in on the dropped header).

Zipp 2716/2 or Prop Works 6717/3-400 RES prop.

Strut at 7/8 inch and flat on the table.
Pro Vee
Stock or mod engine, use our 2716/2-20 prop.

Balance should be at 31% forward of the transom.

Lower or raise the inner tabs slightly for best ride. Match outers to inners!

The boat should not fly unless the water is rough. Then it should fly level.
SLR Missile Thunderboat
Set Zipp pipe at 14 inches. Using the drop header, slide all the way in, then pull out 1/2 inch.
Use a 6719/3-525 prop or a Zipp 6717/3
Adjust fin angle forward until boat is loose without climbing fin in left turns.
Don't touch the strut.
Move lots of fresh air through the cowl. In and out.